MOSS STANLEY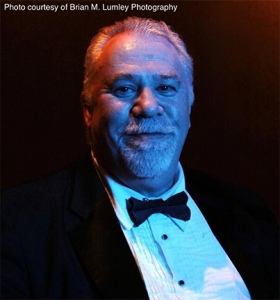 BAND LEADER, PIANO/KEYBOARDS
Moss Stanley, born and raised outside of London, England discovered at a young age, his musical talents. It was when his older sister began struggling through piano lessons that Moss ventured right to the piano and effortlessly played what he heard. From then on Moss nurtured his natural talents and at the age of 19, moved to the United States. With just a few articles of clothing, no formal training and his magical fingers, he began his new life as a musician. It was in the early 1980's that he formed one of the city's top society bands, "Nitebridge" which he still leads, performing for audiences in clubs/bars, weddings, bat/bar mitzvahs and benefits. Moss has been musical director for broadway musicals and has performed with the likes of Martha Reeves, Spyro Gyra, Chuck Berry, Blood Sweat & Tears, and Robert Lockwood Jr.
ED CALLAHAN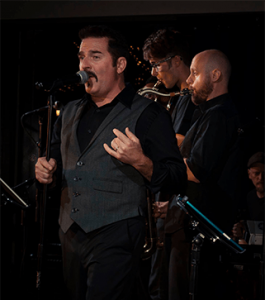 VOCALS
Ed Callahan started out as a Heavy Metal/Big Hair Guitar player then moved to Keyboards and Vocals with Neutral Zone. Played with The Church Band at Christ Church as Piano/Vocalist for 10 years. Occasionally would sit in with the Kraker Brothers and Tony Koussa Jr. Fronted a Billy Joel Tribute/The Stranger, slappin' da Bass with Shadow of Doubt/Tom Petty and the Heartbreakers Tribute. Now Lead Vocalist with Nitebridge.
NORINE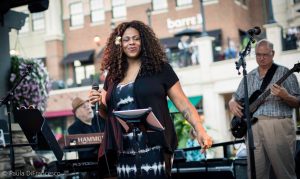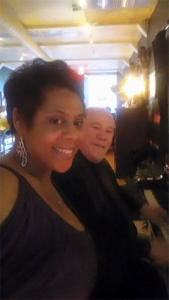 VOCALS
It was at a young age that Norine learned to truly appreciate the music from 'before her time.' She developed a passion and respect for music listening to her mother's jazz, blues, and R&B albums. Barely in grade school, after listening to the Patti LaBelle "I'm In Love Again" album, Norine became enthralled and truly respected musicians ability to reach others souls with their voices and talents. Norine spent hours in her room listening to and admiring vocalists such as Nancy Wilson, Johnny Mathis, Dakota Staton, Jimmy Scott, Sarah Vaughn, Carmen McCrae, Johnny Harman, and Ella Fitzgerald.
Norine discovered the stage and performance in high school where she joined drama club and performed in show choir. The theatre bug bit her hard and she went on to study theatre and obtain a degree in performing arts.
While working as a server at a restaurant in her college years, she was discovered as the "singing server" and was asked to join a local band. Her plans to go to New York to perform were interrupted when she married and became a mother. However, Norine still continued doing what she loved in music. After returning to college to obtain a degree in education, Norine took some time off to become a teacher and mother. She is now a mother of 5 girls, (4 that walk, 1 that flutters and flies) and surrogate mother to many students that she proudly calls, "her babies." Norine puts her life experiences of love, grief, devastation, survival, passion, and loss into her music and reaches many with her unique and rich sound.
MISS BILLIE MITCHELL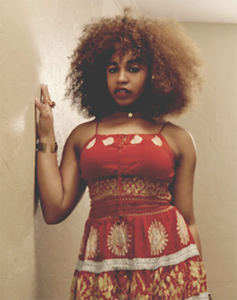 VOCALS
Billie Mitchell is a soulful singer/songwriter from Cleveland, Ohio. At age 14, she attended Camp New Look, founded by International Recording Artist, Usher Raymond IV. Here, Billie found her passion for singing and songwriting. She continued exploring her many talents in plays and musicals.
In 2012, Billie attended a local college, studying jazz performance. Ms. Mitchell excelled and soon became one of three lead vocalist in a well known entertainment band called "Nitebridge." In addition, Billie has collaborated and performed with many local and international artists.
JACOB WYNNE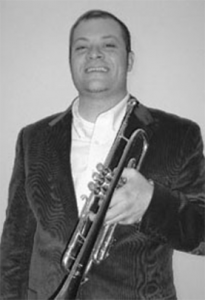 TRUMPET
Performer, composer, arranger, engineer and recording artist Jacob Wynne is a 2003 graduate (Bachelor of Jazz Performance) of Youngstown State University. During his time at YSU, he studied under Tony Leonardi, Jack Schantz, Dave Morgan, and Kent Englehardt, and had the opportunity to perform with the Dave Holland Quintet. The recipient of the 2010 Cleveland Scene Magazine Music Award for "Best Horn", he is equally comfortable in the worlds of jazz and commercial music, as well as blues, funk, Motown, Afrobeat, Brazilian, hip hop, reggae, and Latin American music. He regularly performs, arranges, engineers, tours, and records in situations which draw upon his experience in all of these genres. A short list of some artists who he has performed or recorded with include Trombone Shorty, Stuart Bogey, (Arcade Fire) Brazilian Girls, Jose Feliciano, Antibalas, George Porter Jr. (The Meters), Kermit Ruffins and Mike Herriott (Michael Buble Orchestra). He is also a first-call
DAN WENNINGER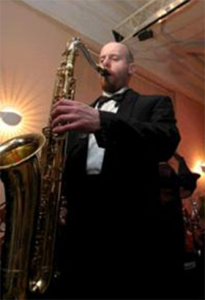 SAXOPHONE
When not with Nitebridge, Dan Wenninger can be seen performing with the Revolution Brass Band, Oblique Orchestra, and Trepanning Trio. In the past he has performed and recorded with Carlos Jones & the P.L.U.S. Band, Mifune, Fuzzhead, Infinite Number of Sounds, Pureplex, Scarcity of Tanks, The Rhythm Syndicate, Becky Boyd & Real Life, Lounge Kitty, and Cat's On Holiday. His current project, Oblique Orchestra, is a free jazz ensemble that explores spontaneous free improvisation. They have four albums out on the Infinite Number of Sounds label. They are also the house band at 1Way, a monthly new/free music showcase which presents and documents local experimental, new, and free music. Dan curates the music at this event. He also organizes and conducts the Freedom Jazz Collective, a series of concerts that explore mass improvisation and feature a cross-section of Cleveland's avant-improv community.
He holds a B.A. from the University of Toledo and an Associates degree in Jazz Studies from Cuyahoga Community College. He has studied saxophone under Ernie Krivda, Jay Miglia, and Matt James. He also teaches privately and has over 14 years of teaching experience in all styles of music including: jazz, blues, classical, and improvisation. He teaches all ages, from 9
MICHELE GEORGE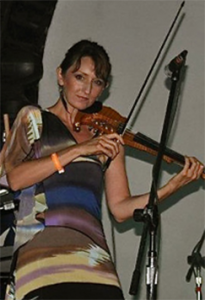 VIOLIN
Versatile Cleveland musician Michele George has played violin and viola with regional symphony orchestras throughout Ohio, Pennsylvania, and West Virginia, as well as for productions at Playhouse Square and the Cleveland Playhouse in Cleveland, Ohio. She has shared the stage with George Benson, the Trans-Siberian Orchestra, Rosemary Clooney, Roy Clark, Hawkwind, Meatloaf, and Il Divo. As an electric violinist in Cleveland, she plays regularly with Tim Blake, and has played with the award winning experimental space-rock band Einstein's Secret Orchestra, the Tellers, Witch Disco, and has made appearances with Moss Stanley's Nitebridge.
JOHN REINHARDT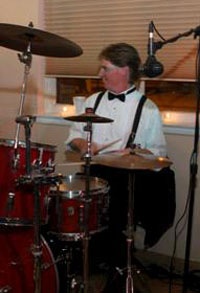 DRUMS
JONATHAN WINFREE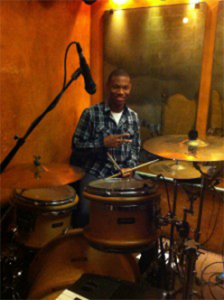 DRUMS
A gifted musician with an unusually strong command of his craft and a fully-formed musical identity. His extraordinary ear for rhythm was evidenced very early and he emerged with a demonstrated proficiency in jazz, gospel, fusion, hip hop, rock, reggae, funk and R&B. "My instrument of choice is drums, but I never want to be considered as "just a drummer." I'm an innovator and create music from the heart," says Jonathan.
Born and raised in Cleveland, Ohio, Jonathan began playing professionally at the age of 6, but didn't begin formal lessons until the age of 12. He received the "Outstanding Soloist Award" in 2009 from The Tri-C Jazz Fest Education Days and a $500 Scholarship to the Tri-C Jazz Studies Program. Jonathan was a drum instructor for The Abundant Life International Church "2009 Music Clinic." He also received the "Outstanding Soloist Award" in 2010 from The Tri-C Jazz Fest and The
JESSICA YAFANARO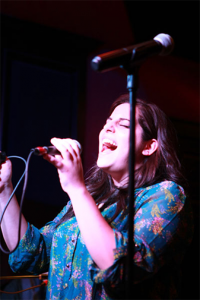 VOCALS
Jessica Yafanaro is 23 years old, and has been singing with Nitebridge since November 2013. From a very young age, Jessica was immersed into music, studying piano and other various instruments. After graduating Mayfield High School in 2009, Jessica studied classical voice at the Cleveland Music Settlement, along with music education at Baldwin-Wallace College. It was there when she realized her true passion was jazz, and soon
transferred to Cuyahoga Community College, where she currently studies vocal jazz performance and upright/electric bass. Upon studying at Tri-C, Jessica was accepted into Berklee College of Music in Boston, MA, but chose to stay in Cleveland to continue honing her craft.
Jessica has worked with many world-renowned artists such as Diana Krall, Janis Siegel, Dominick Farinacci, Cyrille Aimée, Helen Sung, Diego Figueiredo, Sean Jones, and many others. She has also recorded with Grammy
award-winning producer, Tommy LiPuma. Jessica is also extremely active in the local jazz scene, performing with many local musicians, such as the Akron-based funk group, Acid Cats. Jessica's influences are Anita O'Day, Carmen McRae, Nancy Wilson, Chet Baker and her peers. She hopes to one day travel the world touring